InstiGo is an Android app for the students and faculties of IIT Dharwad that provide a one stop solution for matters related to mess, academia and hostel.
Mentors :
Motivation :
To provide single user-friendly platform to deal with all the needs of a student
Features :
Simplified hostel complaint registration and tracking process
Portable solution for students to give feedback for mess
A drive for all study materials/resources
Push notification for daily mess menu just before the meal
Contact directory of student council, wardens and emergency contacts
Planned Schedule :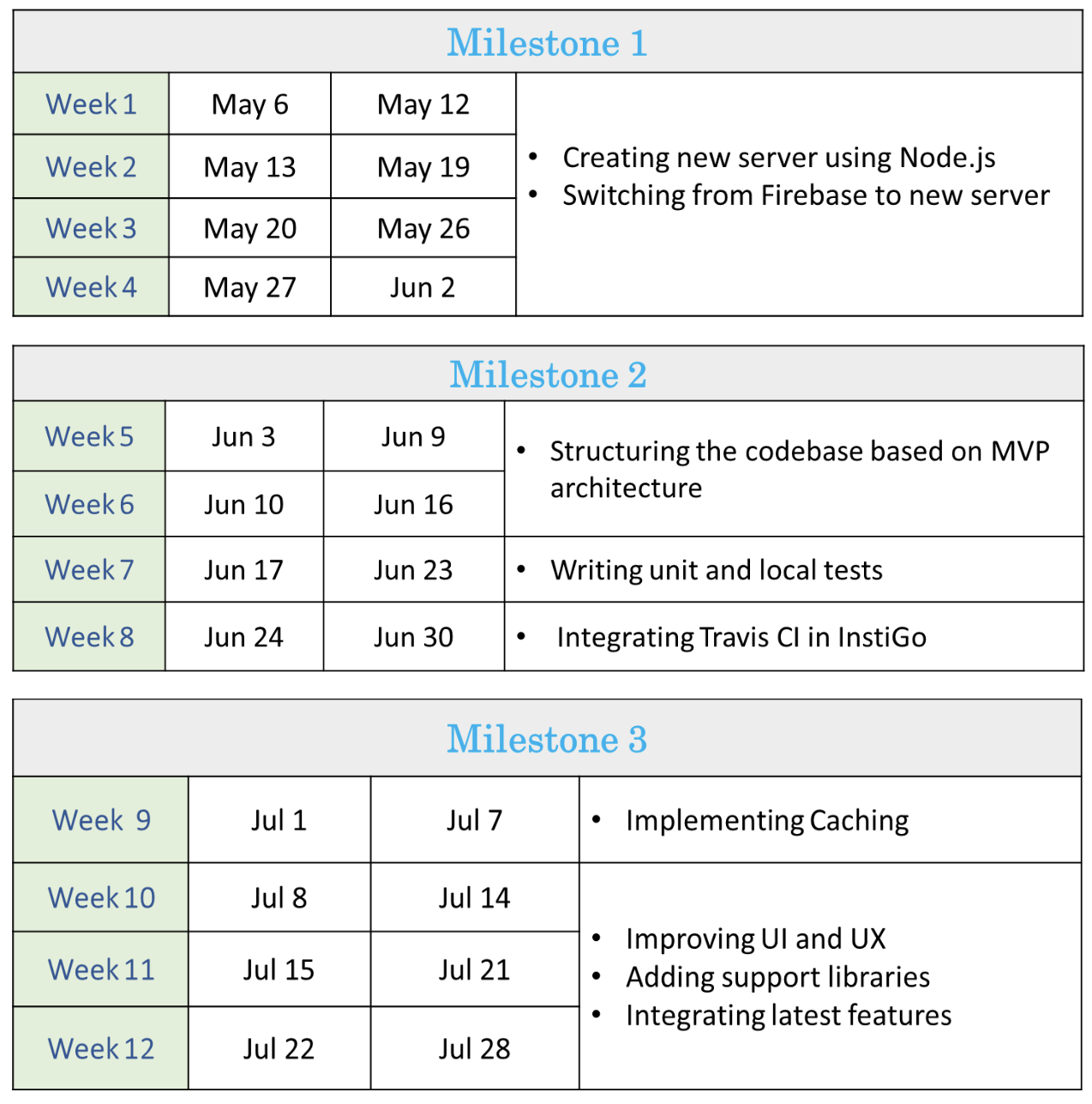 Note:
This is just a plan which would be followed by mentors during this program however contributors are free to make any sort of contribution they want to make by opening an issue followed by a PR.
There are some issues already opened for which you can open a PR.
Before opening a PR, explain your idea to the mentors by commenting on the associated issue, and take suggestions from the mentor. This would help you to work in the right direction.