Participate in our workshop to build your First Android App over a span of two evenings.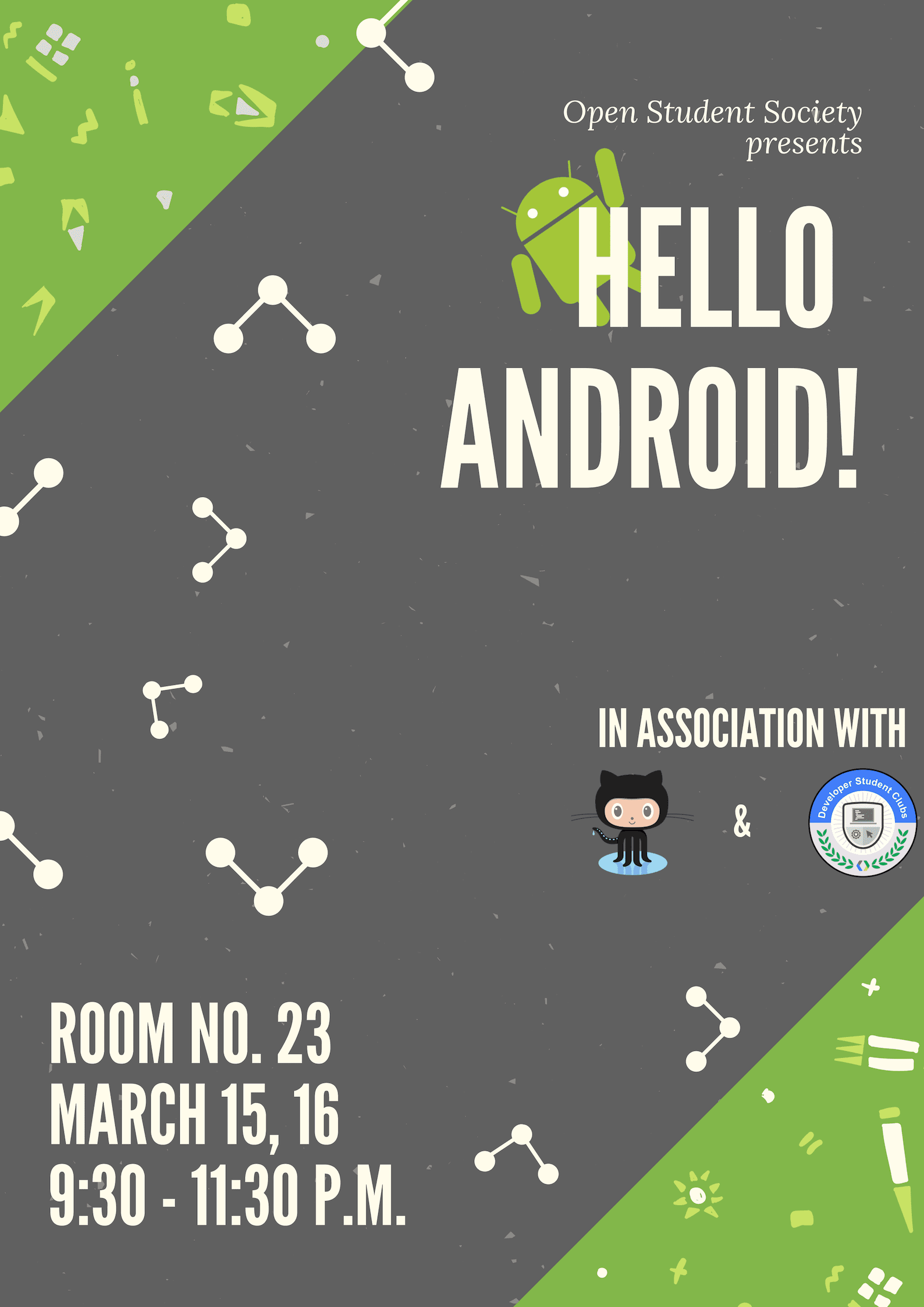 Prerequisites : NO previous programming experience required, however, knowing Basic Java/XML is helpful.

Requirements :
Please bring fully charged laptops and be on time.
Also bring an Android-powered phone with data cable
Follow this blog post to set up Android Studio on your laptop before coming to the workshop.
Time :
Kickstarter [optional](installation help) - 21:00hrs to 21:30hrs, 16th March,2019
Session I - 21:30hrs to 23:30hrs, 15th March,2019
Session II - 21:30hrs to 23:30hrs, 16th March,2019
Plan :
The Kickstart session is only for those who tried to install Android studio but failed. We strongly recommend you to try your best to install the IDE.
Rome wasn't built in a day
:)
In our first session, we shall build an authentication app with some cool features.
Later, in our second session we shall level up our app by integrating it with Google's FireBase.
We have some interesting summer projects lined up for you.
Don't forget to Register